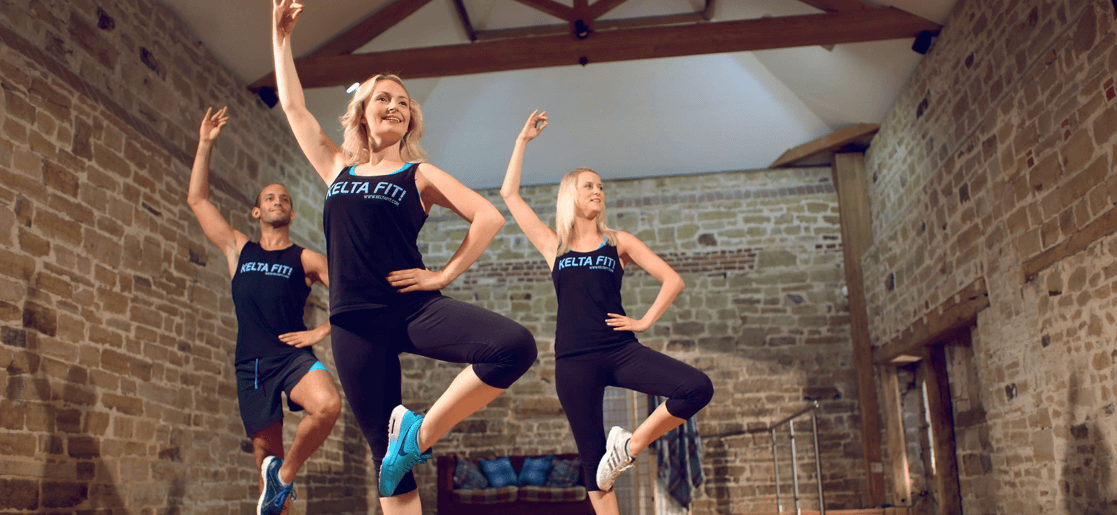 WHAT IS KELTA FIT?
Healthy Lifestyle
Kelta Fit is a wellbeing and healthy lifestyle company.
Our mission is to help people be happy and healthy in a fun and social way – with a Scottish twist.
We do this in 3 main ways:
Healthy Lifestyle – the workout
The original DVD / download was launched in 2015 and incorporates traditional Scottish tunes and dance movements with a modern style to give a fun, social danced based cardio workout. It is suitable for all ages and levels of fitness. The music has been specially arranged and recorded for the DVD. It's the music and easy dance steps that makes the workout so much fun.
 Healthy Lifestyle – Classes
Classes have been developed from the original DVD and we are now looking for trainers and master trainers throughout the world. The teaching pack is available from the website and it has ben accredited via REPS. If you are REPS registered (Level 2 Exercise to Music) then you get 6 CPD points. Each teaching pack comes with a video of the masterclass, the soundtrack and all the teaching notes you need. You can also develop your own steps. You do not need to be REPS qualified to teach the class but there is a learning check. We also have courses for people that want to teach children.
Healthy Lifestyle – The 7 Day Challenge
– This is a website that allows you to improve your diet, exercise and rest through building healthy habits. It is suitable for the individual or the corporate buyer who wants to improve the health of their workforce.
We also produce 30 second videos on healthy eating recipes. These are fun chart recipes that give you everything you need to create tasty, simple delicious dishes. You can check out our YouTube Channel here
We are interested in working with fitness professionals, individuals, dance schools, gyms and others in the industry. The basis for all our relationships is mutuality and delivering high quality programmes. We would also be interested in talking with people from TV production companies
If you would like to work with us in any form then please get in contact.
Ed McCabe
If you would would like to find out about some of the people who help with Kelta Fit you can do that here.