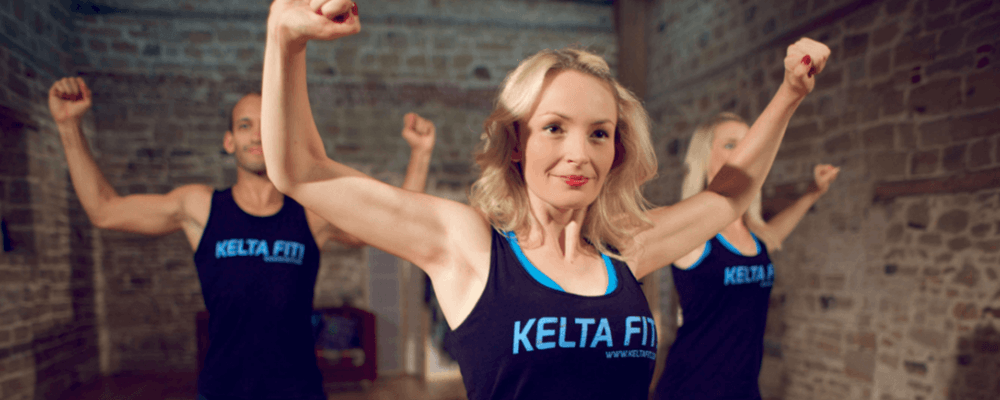 TEACH KELTA FIT
THE PERFECT ADD ON TO YOUR EXERCISE TO MUSIC COURSE
Train as an Instructor
Accredited training programme with EMD and REPS

Train to deliver classes to adults +/or children

Start a new revenue stream

Train online at your own convenience and speed

Become part of the Kelta Fit Business Club

500 free flyers to advertise your classes

Simple marketing model to follow

Social media diary

Tips on building your social media presence

Monthly e-meeting with our founder Ed McCabe (MSc Marketing)

Concierge design service – we'll design KF flyers, banners etc for you to print off. Just tell us what you want.
WHAT IT'S LIKE
From a typical day in the life of a Kelta Fit instructor to the exciting career opportunities available, find out what it's like to teach Kelta Fit here.
HOW TO TRAIN
All the details you need to give you a heads up on what's involved in our training courses, including the support you receive post qualification.
INSTRUCTOR LOGIN
Kelta Fit trainee and licensed instructors, come this way to access your training manuals, teaching resources and class plans.
INSPIRED TO TRAIN IN KELTA FIT?
If you'd like to find out more just leave your details and questions with us and we'll get back to you. Remember, you can find information on how we store and use your data over in our privacy policy.